SCA student is recognized as part of All-Washington Academic Team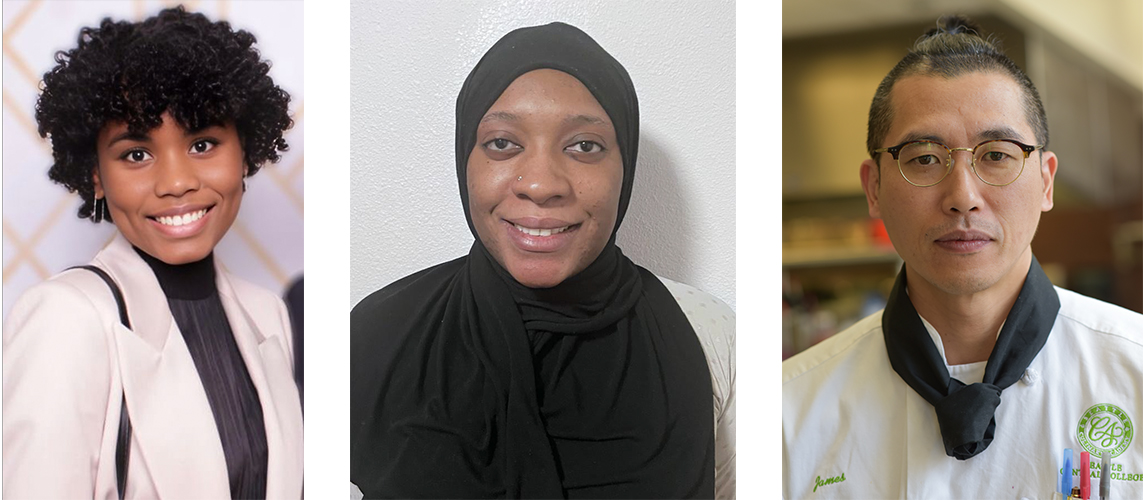 Seattle Central students Karina Osma Perez, Kadijatou Dukureh, James Na, and Khalid Mohamed will be honored Thursday, April 27 as members of 2023 the All-Washington Academic Team. Students are selected for the All-Washington Team because of their academic excellence and community engagement and are members of Phi Theta Kappa (PTK), the International Honor Society for two-year colleges.
Originally from Havana, Cuba, Osma Perez is pursuing an associate of science degree at Seattle Central College and has earned a 3.94 GPA. After graduation, she plans on earning a bachelor's degree in industrial engineering and intends to use her education to create a more equitable world, addressing global challenges such as climate change, environmental degradation, poverty, and inequality. In her free time, she is an avid reader, dancer, and explorer.
Osma Perez is a Top 16 finalist and will receive a $750 scholarship from WSECU.
"Being a finalist is reassurance that my voice and contributions matter and is a way to give back, create positive change, uplift others and show there is opportunity to achieve our goals and dreams," said Osma Perez. "I am the sum of my experiences, of the love and support I receive from family, friends, and mentors. My success is not just mine alone, but a reflection of the hard work and resilience of those who have come before me."
Dukureh, born in the Bronx, New York is student at Seattle Central and a full-time mother to six children. She is currently completing pre-requisite classes, volunteering in healthcare settings and intends to enroll in Seattle Central's nursing program. Dukureh maintains a 3.75 GPA and has been recognized for her academic achievements and volunteerism but states her biggest motivation in life is to set a great example for her kids.
"My dream is to reach my professional goals, so I can start doing what I love most – caring for others," said Dukureh. "Achieving this objective will make my kids proud of their mom for making it this far in life."
Hyunjoon (James) Na calls Seoul, South Korea home, and has spent the last two years at Seattle Central as an international student. Na first attended Seattle Colleges Institute of English (SCIE) to improve his English language skills before pursing his current studies in Culinary Arts. While in South Korean, Na trained as a florist and worked as a chef in Japanese and Italian restaurants. He is married, has a 6-year-old daughter in Korea and maintains a 3.85 GPA.