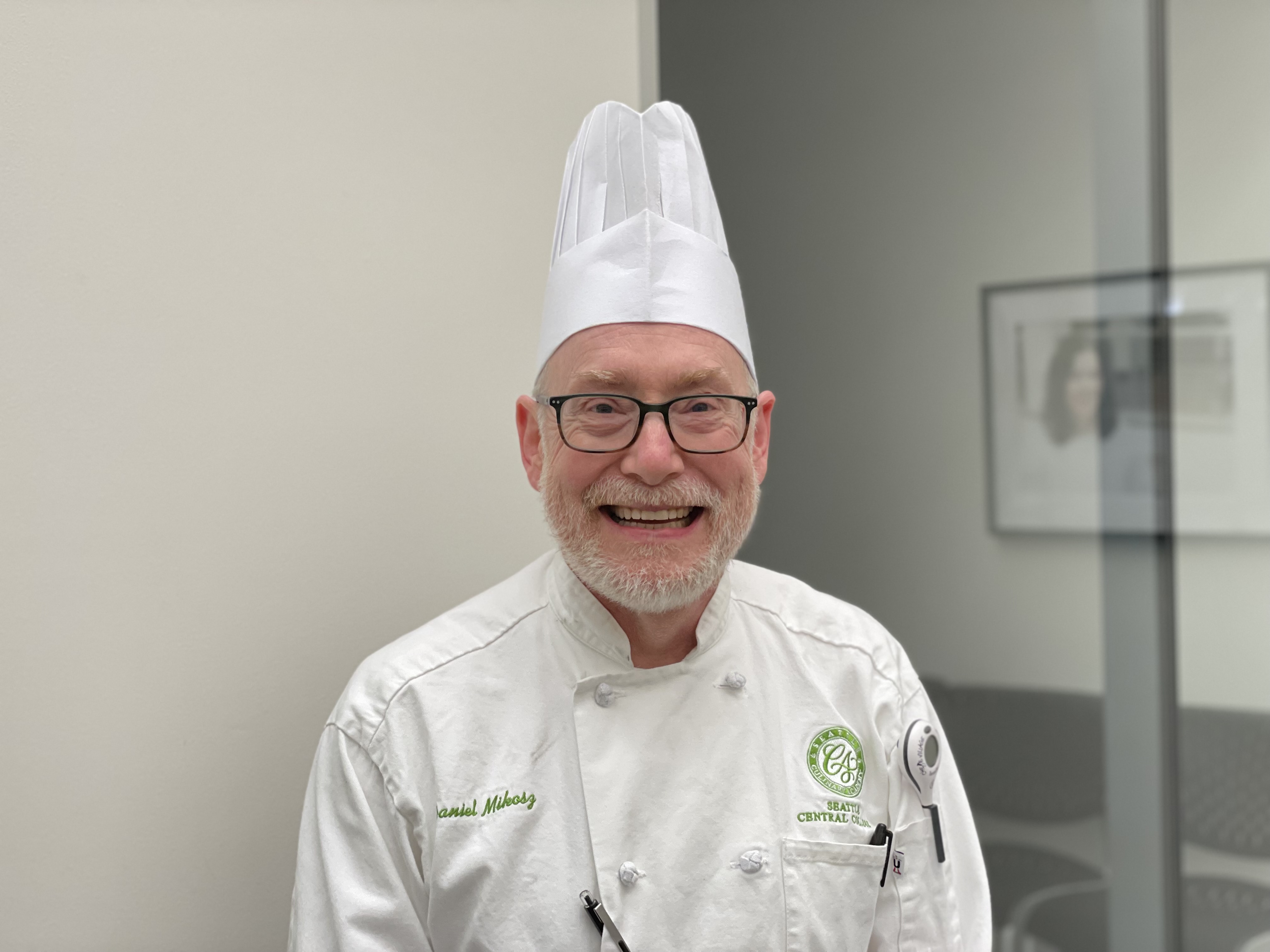 Daniel Mikosz
Chef-Instructor
Chef Dan graduated from Seattle Central Community College in June of 2001 with a certificate in Baking and Specialty Desserts.  For the next 5 years, he worked for Parisian Star Desserts (a Seattle wholesale baker) in every facet of the business: production, finishing, customer service, and deliveries. 
In 2007, he started his own custom and wedding cake business in Seattle, Decadence Custom Cakes, which was under contract with the W Hotel to provide all of their special occasion cakes. 
He began teaching at Le Cordon Bleu Culinary School in Seattle in 2012. It was during this time that he was certified as an Executive Pastry Chef by the American Culinary Federation. 
In 2016, he helped start a small French Bakery on Camano Island with his first boss, Pierre Fauvet. After 5 months, he was in charge of running all of the production of the bakery. 
In 2018, he moved back to Seattle to take a position as Pastry Sous Chef for the Sheraton Grand Hotel. Now he is teaching first quarter students in Baking and Pastry at Seattle Culinary Academy, Seattle Central College.