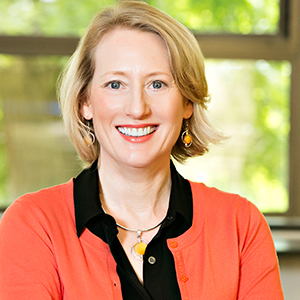 Katherine Kehrli
Associate Dean
Dear Students & Community,
It is such a pleasure to serve as the Associate Dean of Seattle Culinary Academy at Seattle Central College. I have a deep and varied history in sales, marketing and operations that combined with my passion and penchant for all things culinary creates an ideal opportunity for supporting the efforts of the highly acclaimed staff and programs at Seattle Culinary Academy.
My work history includes the creation of a new division for Microsoft, an online city guide called Sidewalk in the formative years of the internet. My role included the hiring and training of a national salesforce as well as designing revenue packages that would support the creative content of the online magazine. My work history also includes the building and licensing of a 3500 square foot commercial kitchen for corporate team building and prepared meals. The name of the business was Cuizam! and a small "fame" moment includes an Evening Magazine video of that enterprise. Later I was one of two founders that created Celebrated Chefs a "cause-based" restaurant marketing program that supported local non-profit organizations whenever a member dined at a participating restaurant. In under three years we launched the program in 5 cities and published 12 cookbooks featuring recipes from each participating restaurant and launched a major online presence to financially support non-profit organizations and our restaurant partners. A common thread to all my work history is the value of partnership. I've managed to participate in some fairly incredible business opportunities that understood and embraced the mission of connecting enterprise and community groups towards mutually beneficial outcomes.
The work here at Seattle Culinary Academy plays an important role in the local food community. Our mission is to train and graduate future gate-keepers of the food system, and we are intentional in our desire to serve industry, the local college, and the greater Capitol Hill community that is our home. I invite you to learn more about our programs, our faculty or to lend support to our programs by dining at one of our student run restaurants – Square One Bistro & One World. I'm truly here to retain and even improve upon the stellar reputation of Seattle Central College's, Seattle Culinary Academy. Whether you are a student, employer, community member, passionate foodie or combination of all I hope you will connect with us and let us know how we can serve you.
Sincerely,
Katherine Kehrli